I recently subscribed to Scrappy Canary kits. I try to keep my stash to a minimum because I don't have a great deal of space for my crafting. I like to keep it manageable and I'm certainly not one to keep tons of my favourite paper to use one day. I really like to use the stuff I have.
But my stash is running a little low. And I thought I'd give
Scrappy Canary
a go. The run a monthly challenge and January's challenge is a simple sketch.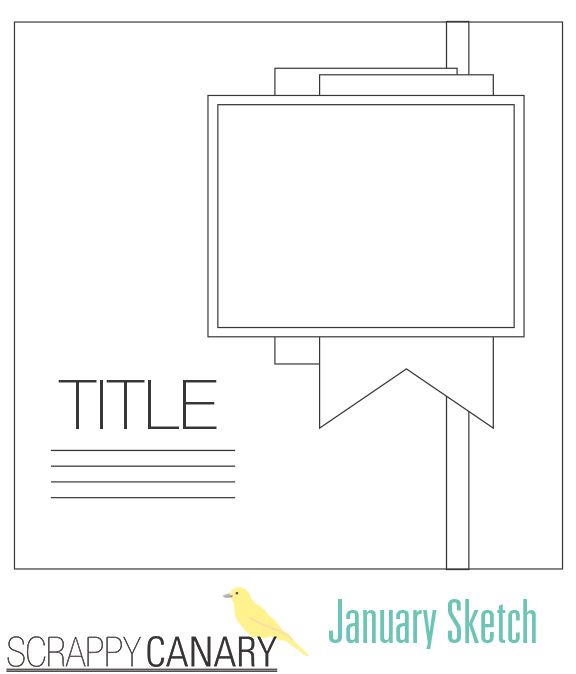 I used a lot of the kit and some of my own papers and products to create my layout. I did flip the sketch. I ran some stitching along a vellum banner and around the border of the page.
A happy coincidence - I wrote my journaling and then found a sticker that had an identical phrase! 'Happy/Sad' moment it was indeed!
I made a little embellishment using wood veneer, paper and stickers.